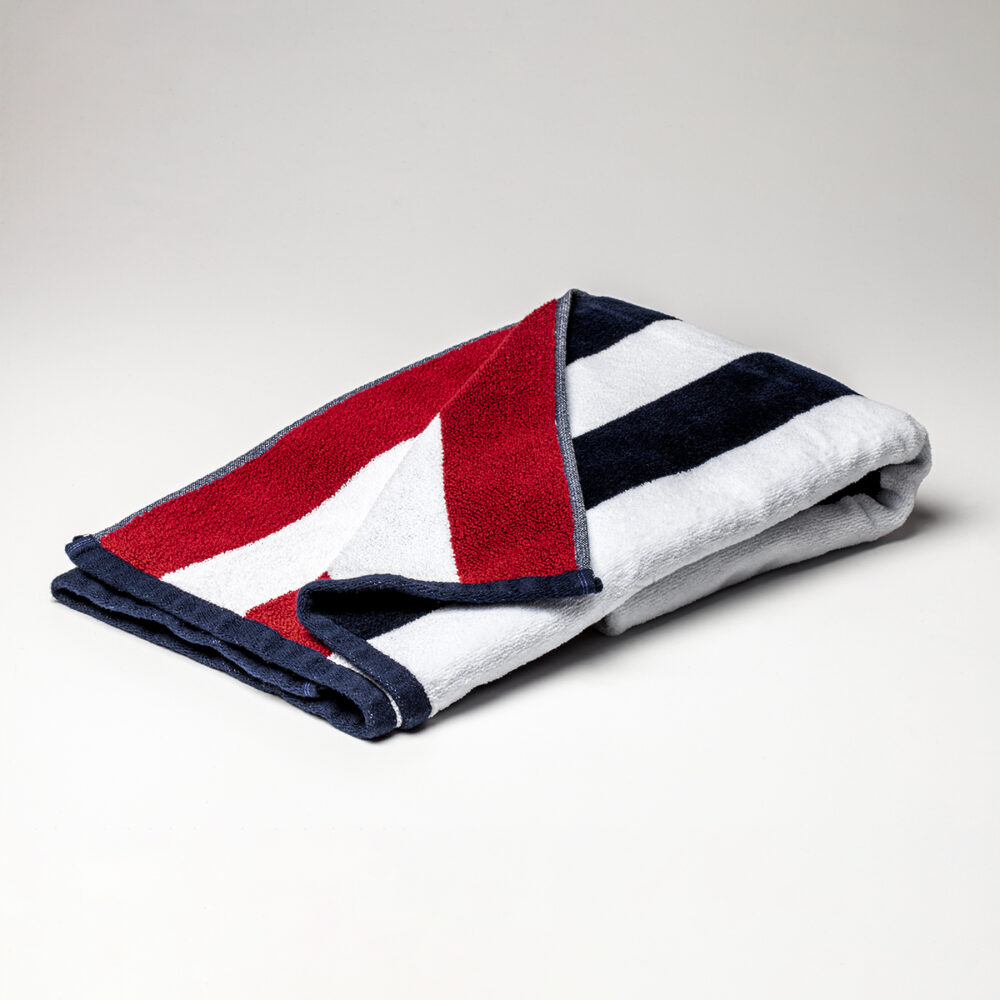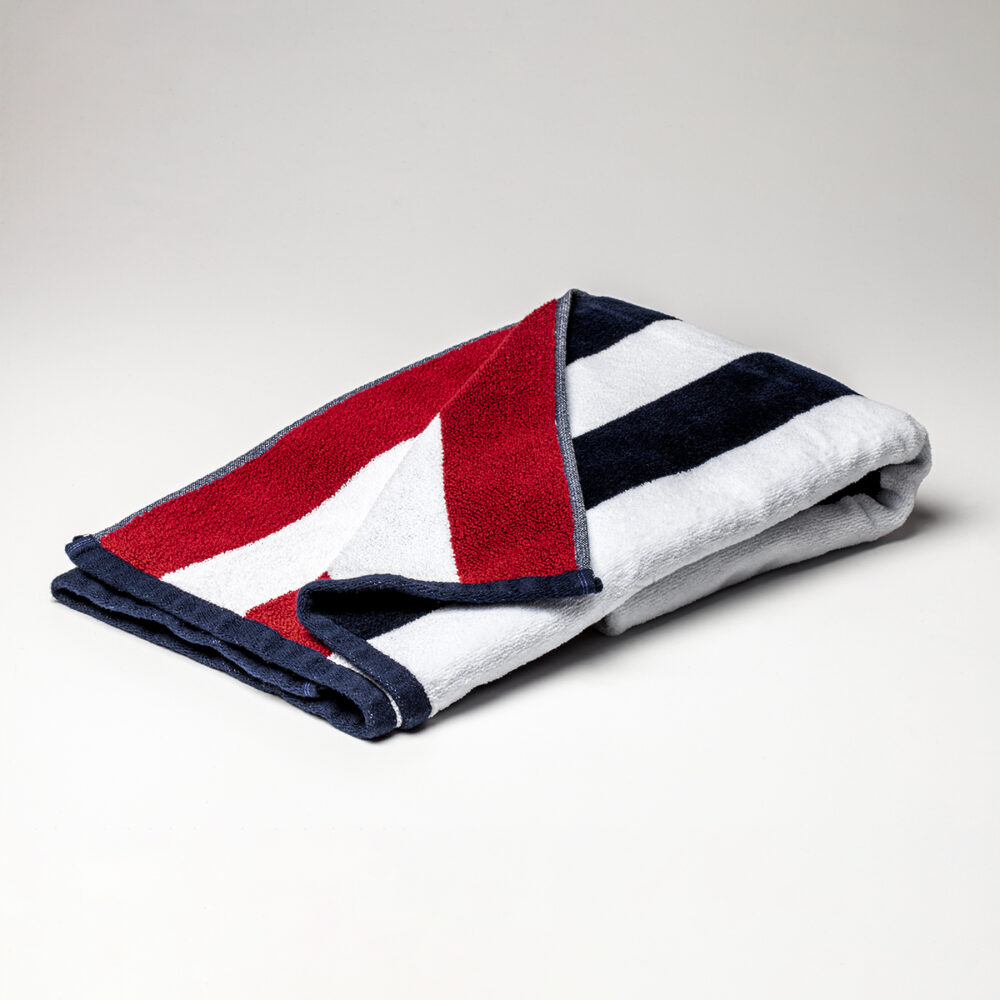 Weavers Striped Pool Towel - Reversible
Have an account? Login to view trade pricing.
Description
The Weavers Deluxe Pool Towel is super soft, classy, and luxurious!  Dark navy and white stripe feature in soft velour on one side, while the other is a deep red and white striped terry towelling. Made from superior combed cotton and of generous sizing with no herringbone borders that shrink and pull in.
Construction: 100% cotton terry on red and white side, velour on navy and white side
Durable double stitched hems
Weight: 450gsm
Size: 75cm x 150cm
Carton Qty: 50
Hospitality Rating: 4-5 Star
Additional Information
Care: Lab tested to meet/exceed NZ/AUS commercial wash care standards; hot wash up to 60 degrees before use to give the towel initial shrinkage, to set the tensile strength of the fibres and remove any loom residue or oils
75 x 150cm