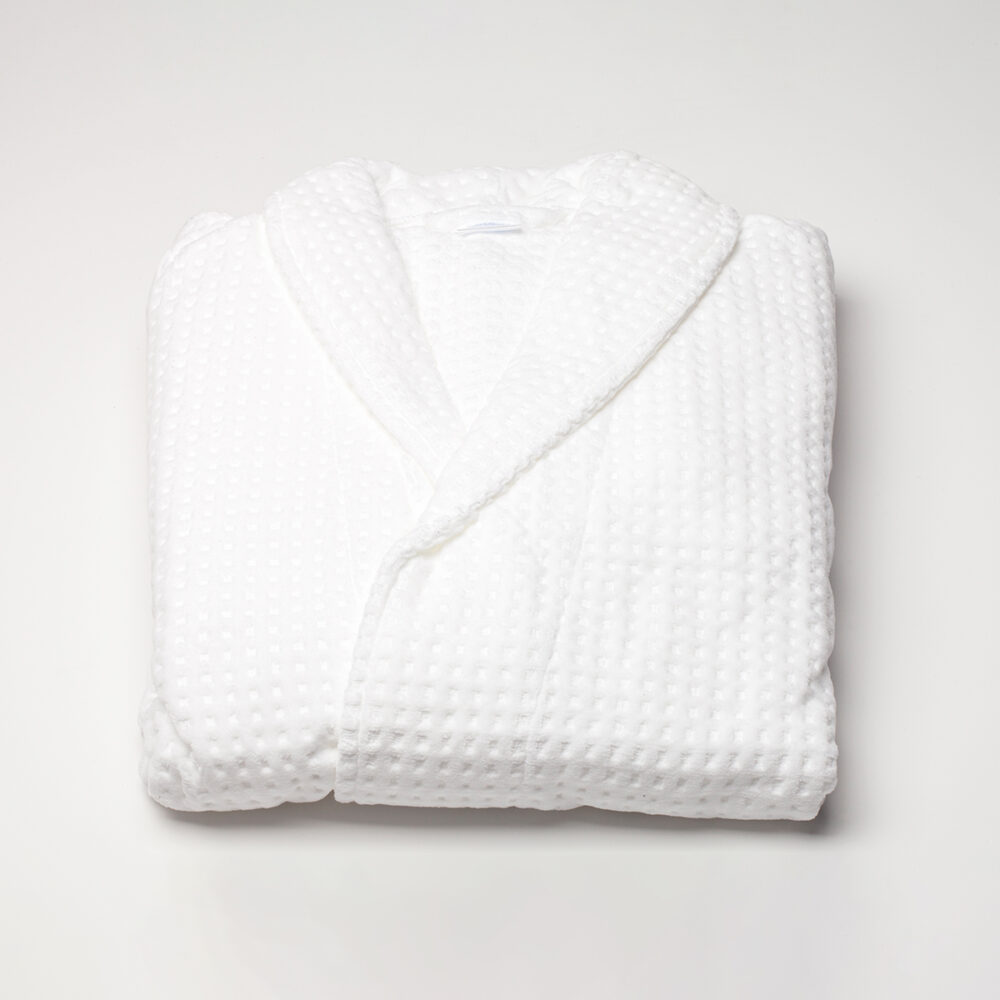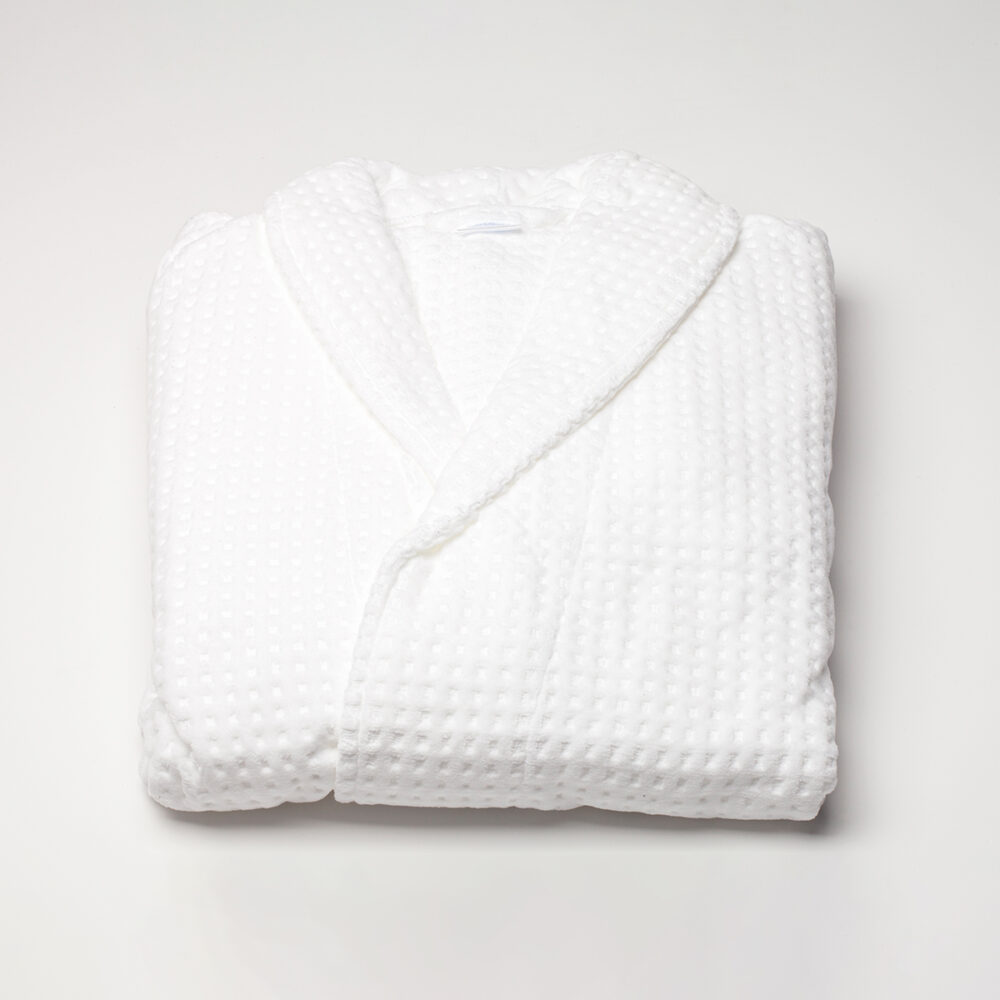 1420grm Grid Bath Robe 100% Cotton
Have an account? Login to view trade pricing.
Description
The uniform grid-like pattern of this bath robe in soft cotton velour speaks of a luxury stay experience. Grid bathrobe is of generous unisex sizing. Robe belt included and spares kept in stock.
Construction: 100% white velour cotton outer and moisture absorbent terry towelling inner
Weight: 1420gm
Size: Unisex; OSFM; length 127cm, chest 142cm, sleeve 80cm
Carton Qty: 10
Hospitality Rating: 4-5 Star
Additional Information
Care: Lab tested to meet/exceed NZ/AUS commercial wash care standards; warm wash up to 60 degrees before use to give the robe initial shrinkage setting the tensile strength of the cotton fibres and to remove any loom residue or oils
MOQ embroidery option available P.O.A.