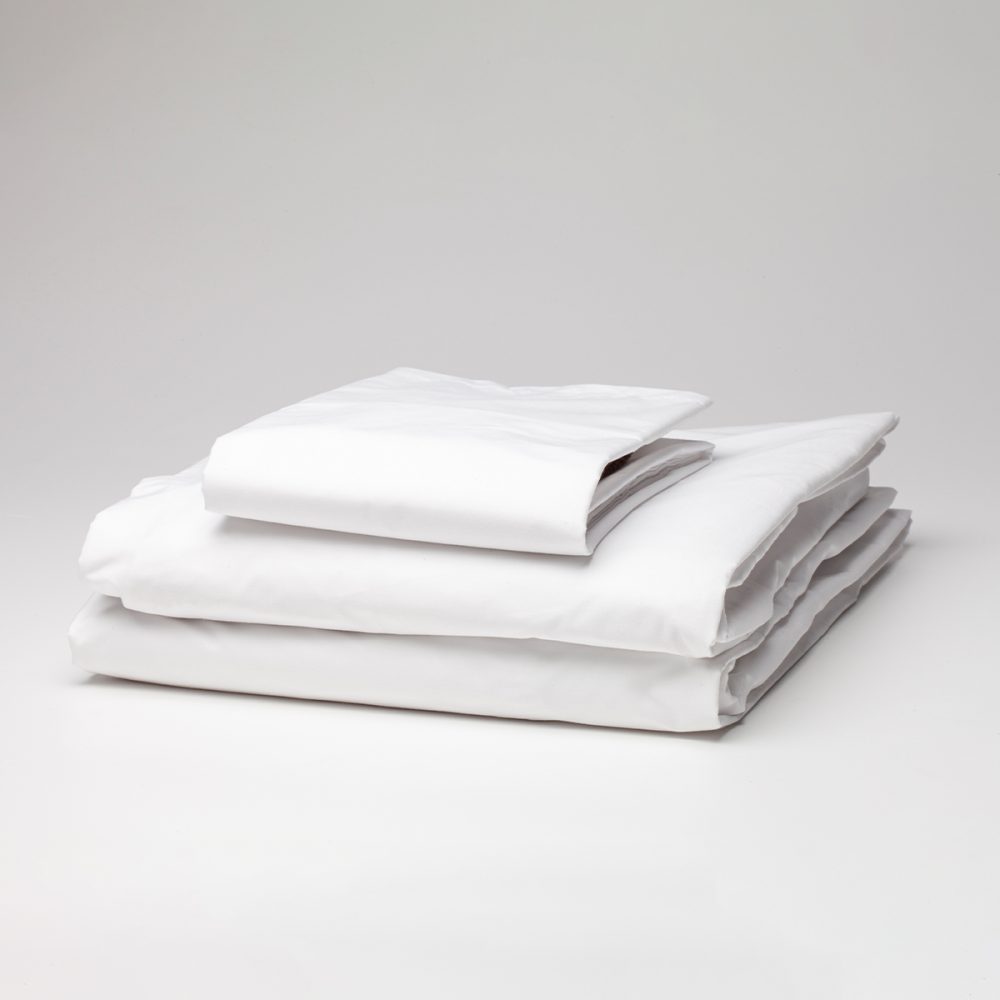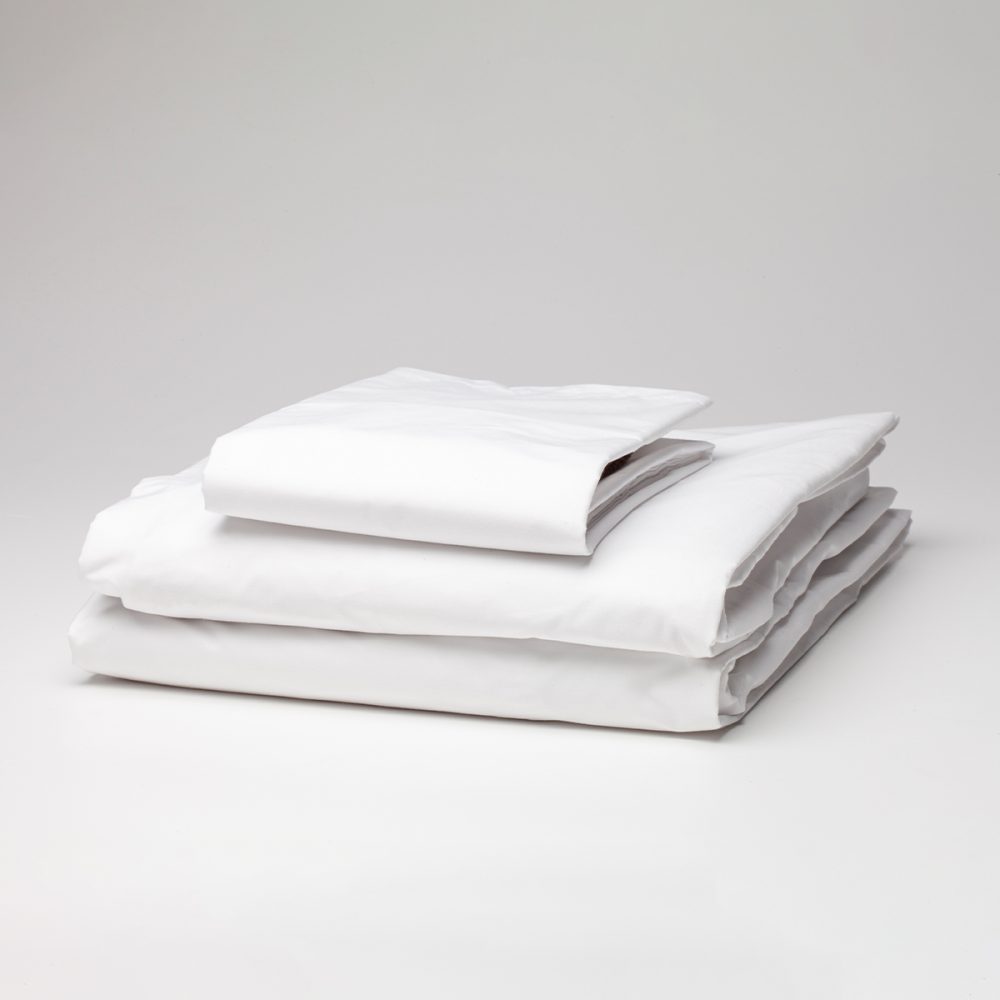 Diamonds 50/50 Sheeting Fitted
Have an account? Login to view trade pricing.
Description
The Diamonds 50/50 White is a durable but lighter weight percale – owing to its single stranded polycotton weave.  During the manufacturing process the fabric is sanforised (pre-shrunk) for increased resilience and low after-wash, shrinkage. As easy-care as the Weavers Premium percale, Diamonds 50/50 percale sheeting is wrinkle-free and more efficient to launder than cotton rich sheeting. Percale stays luxurious and white for longer.
Size: Industry standard dimension across all sizes
Construction: Durable Percale; 50% polyester 50% bleached white cotton yarn
Weight: 115gsm; 250TC per 10cm²
Housekeeping: Coloured size identification hemstitch thread on one end to make laundry sorting easy
Care: Lab tested to meet/exceed NZ/AUS commercial wash care standards; Percale sheeting needs to be hot washed up to 70 degrees before use to clench the weave, increase the tensile and remove loom residue or oil
Pack Qty: 5
Hospitality Rating: 4-5 Star
Additional Information
Available in: fitted and flat sheets plus standard and specialty size pillow slip.
Bulk orders: Try before you buy, request a pillowcase or flat sheet sample.