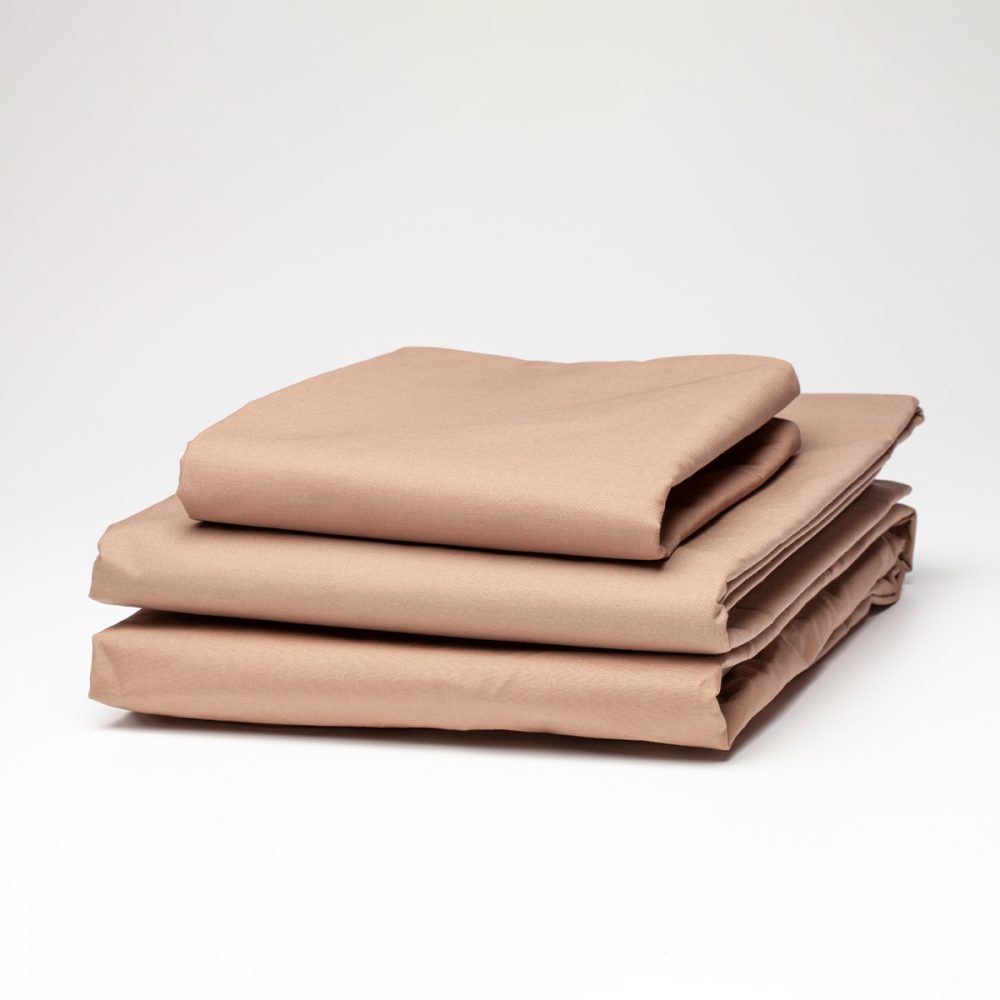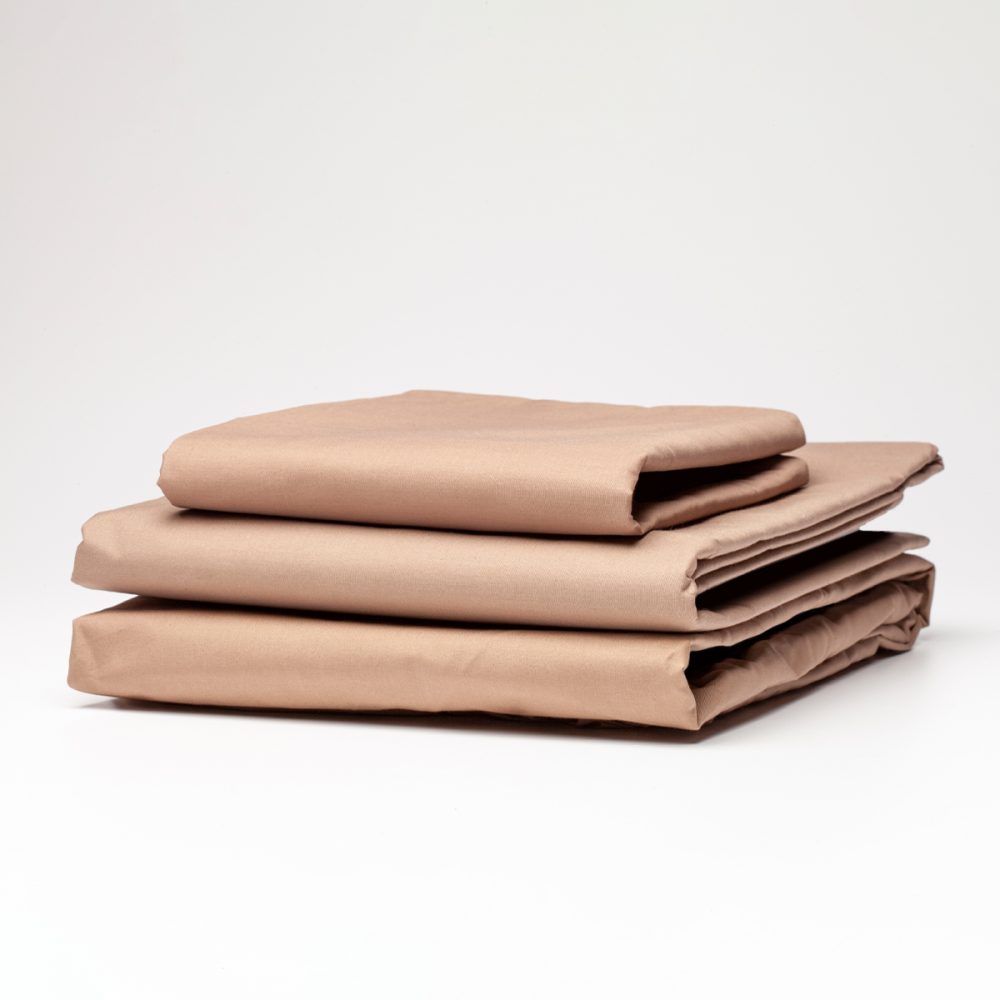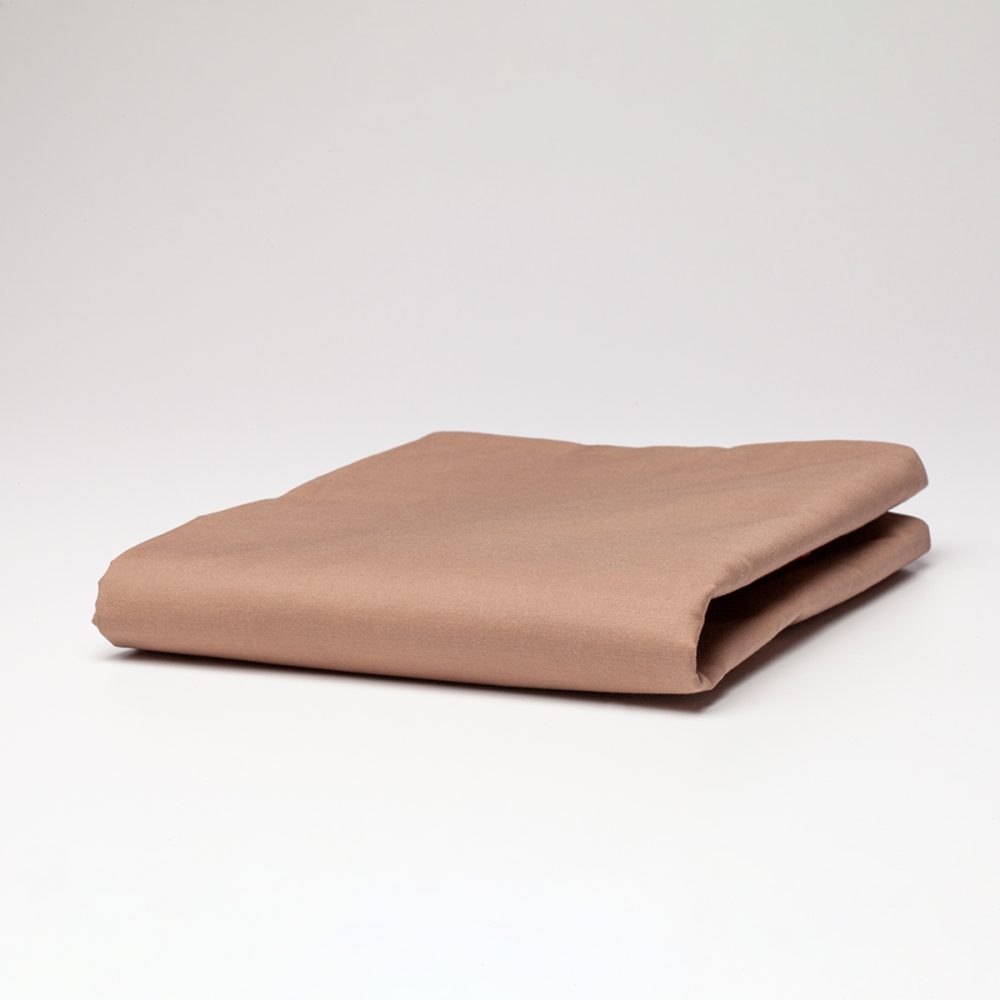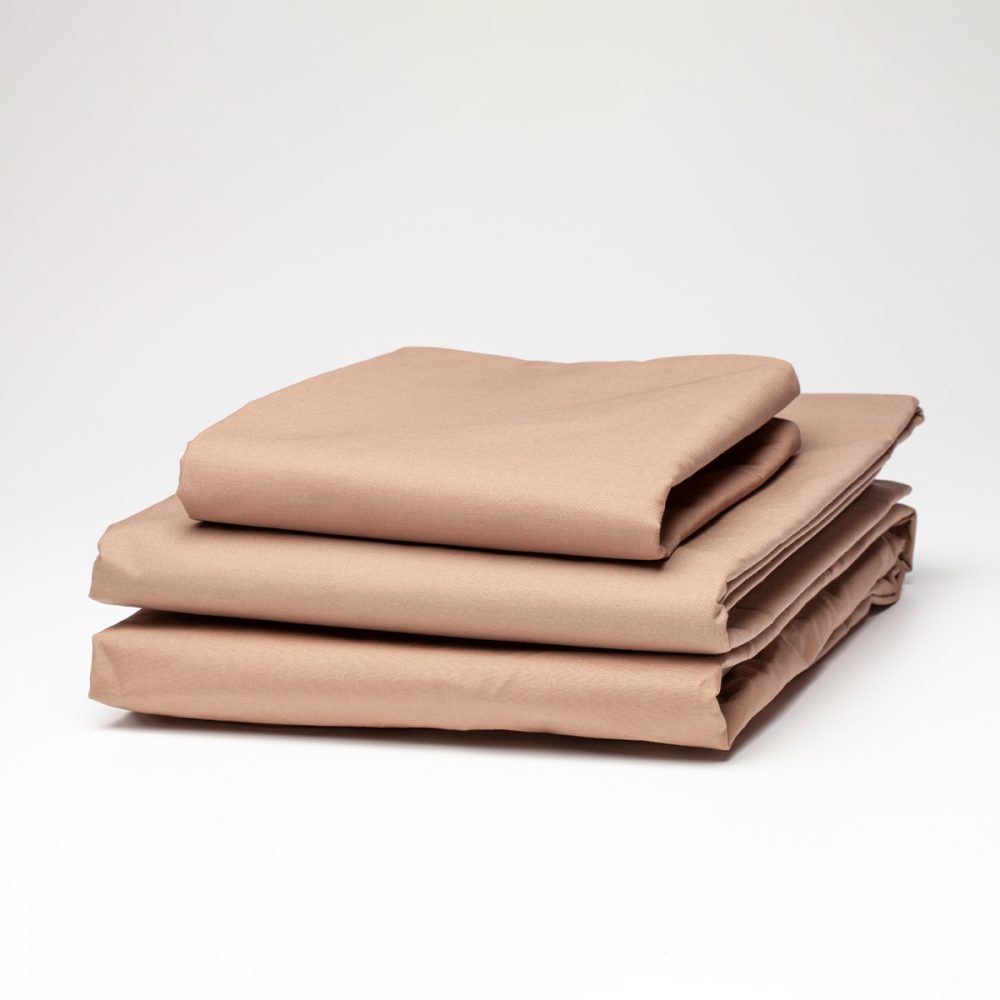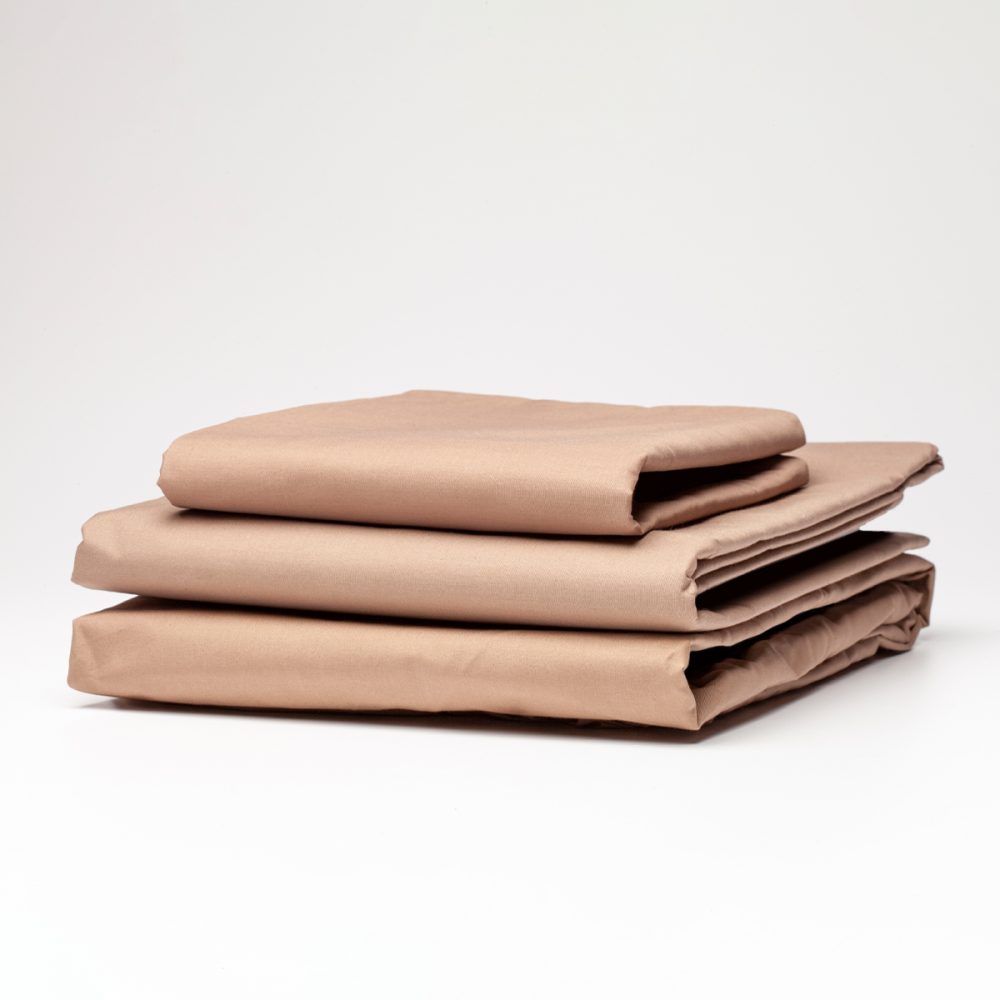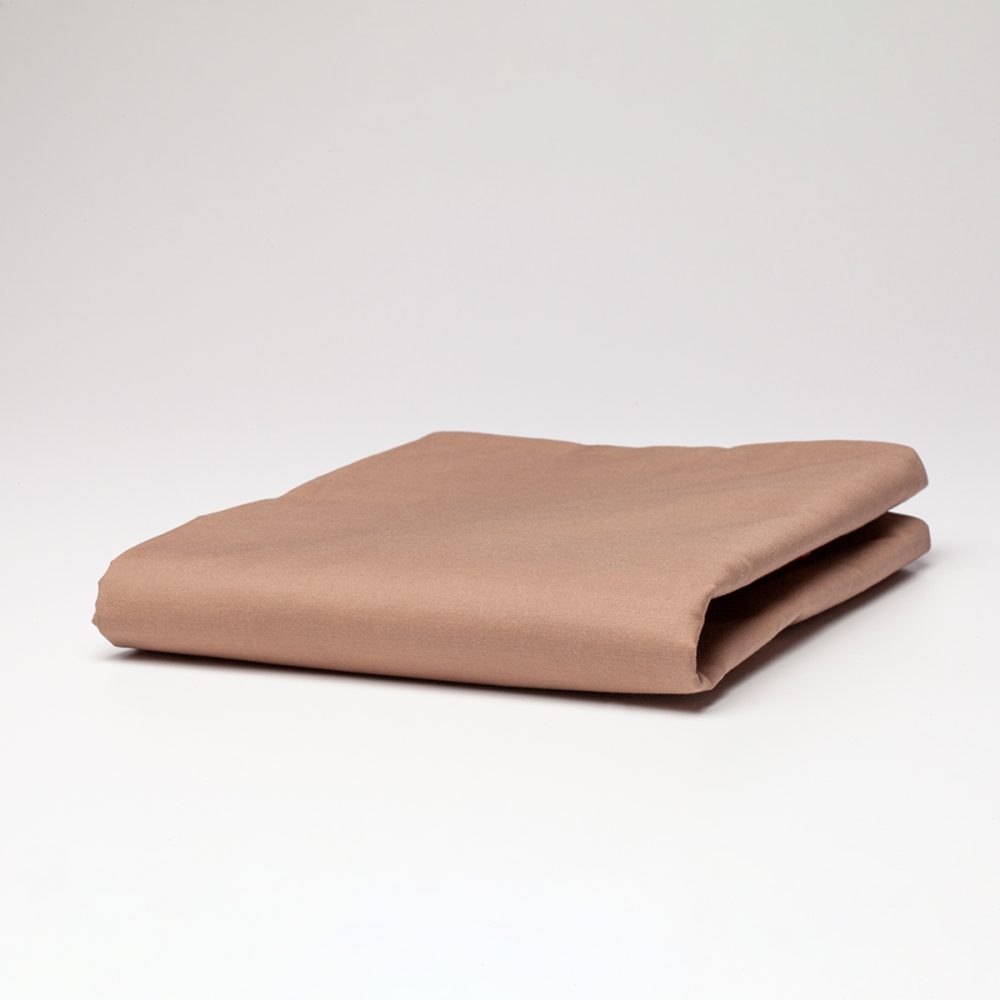 Weavers 220TC Premium Sheeting Flat Taupe
Have an account? Login to view trade pricing.
Description
The Weavers 50/50 Premium Taupe coloured sheeting is what you're looking for when comfort, durability and easy-care matters! This sheet has a quality feel to it that will last the distance. The percale weave is a resilient blend of quality cotton and durable polyester.  During the manufacturing process the fabric is sanforised (pre-shrunk) for increased resilience and low after-wash shrinkage. 50/50 sheeting is chosen for its wrinkle-free attributes making it more efficient to launder than cotton rich sheeting.
Size: Generous dimension across all sizes for easy tuck-in
Construction: Durable percale weave; 50% polyester 50% cotton yarn, colourfast dyed
Weight: 155gsm; 220TC per 10cm²
Housekeeping: Coloured size identification hemstitch thread on one end to make laundry sorting easy
Care: Lab tested to meet/exceed NZ/AUS commercial wash care standards; Percale sheeting needs to be hot washed up to 70 degrees before use to clench the weave, increase the tensile and remove loom residue or oil
Pack Qty: 5
Hospitality Rating: 2-4 Star
Additional Information
Coloured sheeting is a preferred choice for holiday parks, backpackers, campers and student villages
Available in all sizes: fitted, flat sheet & pillow slip
Bulk orders: Try before you buy, request a pillowcase or flat sheet sample
Product Dimensions
Single: 180 x 270 cm
King Single: 190 x 280 cm
Double: 225 x 305 cm
Queen: 250 x 305 cm
Super King: 295 x 320 cm
Play
What are the right sheets for my property type?
This is a question we get asked a lot and probably something you have asked yourself at some stage, what sheets are best suited for my property? Join Jim as he takes you through all of the plain sheeting options we have on offer at Vendella.